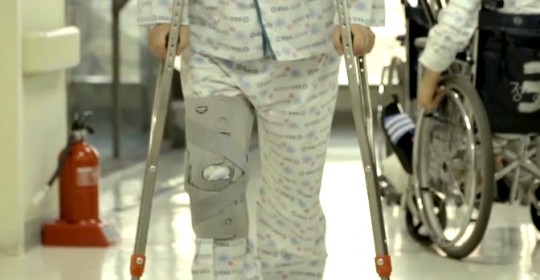 A new path of treatment for degenerative arthritis using autologous adipose-derived stem cells

A fundamental treatment solution with simple, non-surgical injections for cartilage generation
JointStem, a degenerative arthritis treatment agent developed in Korea, became the world's first adipose-derived stem cells to receive US FDA approval for a second-phase clinical trial (Phase IIb) on January 3. The first and second phases of the clinical trial on JointStem have been completed in Korea, and the results showed considerable improvement of clinical symptoms and promotion of cartilage regeneration. A clinical trial to be conducted in the U.S.A. was designed based on this experience for which approval was obtained.
FDA-approved clinical trials can largely be divided into three phases: the first phase consisting of safety assessment, the second phase consisting of determining safe dosage and assessing efficacy, and the third phase consisting of assessing the effectiveness and clinical value of the new drug. There are some cases in which the first and second phases are approved for simultaneous implementation, but in most cases, the first and 2a phases are conducted to determine safety and dosage. The JointStem clinical trial approved recently will be conducted as a 2b clinical trial, during which the efficacy will be assessed based on the predetermined dosage. After completing this clinical trial, it will be possible to immediately proceed with the third phase of the clinical trial, which involves large-scale confirmatory testing.
In contrast to the conventional arthritis cell treatment and artificial joint replacement surgery, which are surgical treatment methods, JointStem involves simple administration of injections and are fundamental treatment solutions that are convenient and cost effective. Once the clinical trial on JointStem is concluded successfully and approval is obtained for sale, it is expected to open a new horizon in the field of degenerative arthritis treatment.
Lee Hyeong-seung, the CEO of K-Stem Cell, which obtained the approval, said, "It brings me great joy that we became the world's first to obtain US FDA approval for the second-phase commercial clinical trial for autologous adipose-derived stem cells. We will strive to re-confirm the effectiveness of the treatment method such as pain reduction and functional improvement of the joints arising from cartilage regeneration in all degenerative arthritis patients, regardless of age, and receive global recognition with our research results."
CEO Lee also added, "We will cooperate with our strategic partners to conduct the third-phase clinical trial on JointStem in Korea and the second-phase clinical trial in the U.S. without any problems."
About Degenerative Arthritis
Degenerative arthritis is the most prevalent type of arthritis in the world. There are nearly 27 million patients suffering from degenerative arthritis in the U.S., with about 1 million patients opting for surgery every year, and the prevalence rate is positively correlated with age. While there are no fundamental treatment solutions for this disease at present, analgesics are administered for pain reduction and artificial joint replacement surgery is performed. The size of the global degenerative arthritis treatment market is estimated to be about KRW 20 to 30 trillion, of which the U.S. accounts for nearly 60%.
Leave a reply