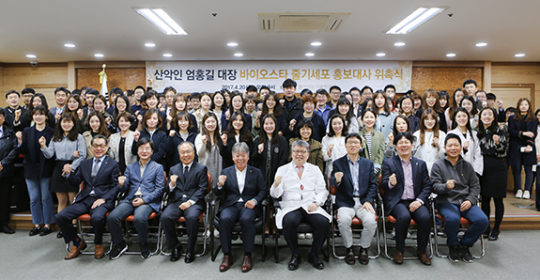 Marketing preparation to begin for JointStem
On May 2, 2017, Biostar Stem Cell Research Institute (CEO- Jeong-chan Ra), co-operated by Nature Cell and R-Bio, appointed Hong-gil Um, a renowned South Korean mountaineer, as an honorary ambassador to promote 'JointStem,' an autologous stem cell-based medicine for treating degenerative arthritis.
Hong-gil Um's first success as a mountaineer took place in 1988 at Mount Everest. He became the 8th top climber in the world when he climbed 16 slopes higher than 8,000 meters in the Himalayas on 14 different occasions. He is recognized as a reputable South Korean climber.
Biostar is proud to announce that Hong-gil Um will be advocating 'JointStem' throughout the next year. In addition, Biostar anticipates Hong-gil Um's role as a healthy advocate to promote a healthy lifestyle through stem cell treatment for fellow hikers who value the importance of health, especially in the knees, which is critical for hiking.
During the ceremony for introducing Hong-gil Um as the honorary ambassador, Dr. Jeong-chan Ra, Chairman and CEO of Biostar, expressed, "As many challenges as we faced until now, we are eager to lead in the development of treatment for incurable diseases and have Hong-gil Um support Biostar's vision." Dr. Jeong-chan Ra added, "I am committed to developing new stem cell technology, such as the one for the treatment of degenerative arthritis. It is with continuous effort that we found a stem cell-based medicine for Osteoarthritis(OA) patients."
Hong-gil Um confidently stated, "I am pleased to support and become a part of Biostar's stem cell treatment journey. I hope to spread the relevance and value of living a healthy and happy life, believing in Biostar's aim and purpose."
The pathway for 'JointStem' has come a long way. However, stem cell treatment has already successfully begun in Japan, as it has been approved by Japan's Ministry of Health and Welfare. In South Korea, 'JointStem' is currently in the process of waiting for KFDA's approval.
Furthermore, Biostar is holding a special promotion at Biostar's sister company, Trinity Wellness Center located in Hong Kong, for patients with Osteoarthritis(OA) of the knee, the most common form of arthritis. This promotional event to enroll in stem cell treatment is being offered to the first 5,000 people diagnosed with OA. Special benefits will be available during this promotion which will last until June 30th.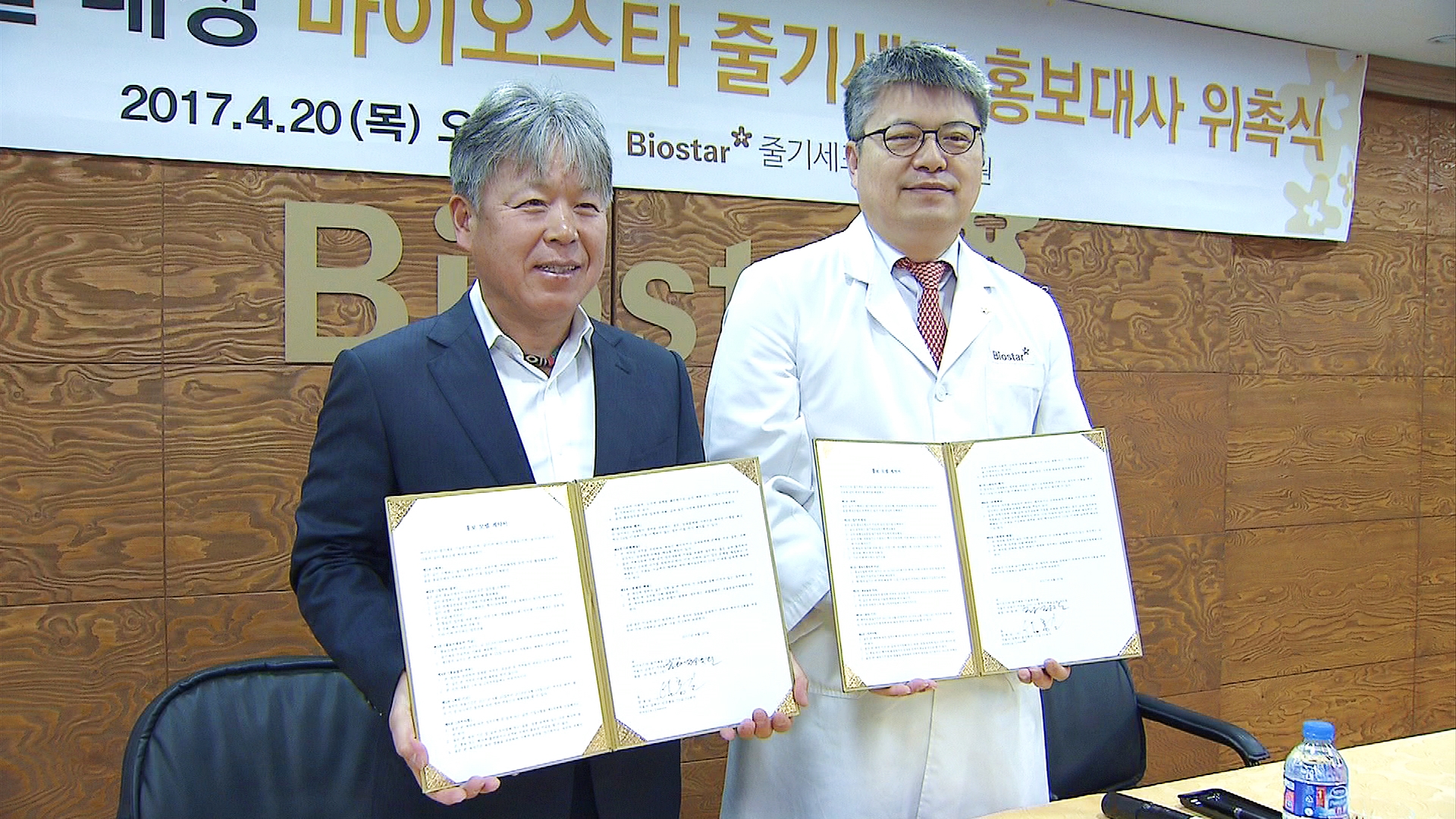 Leave a reply